100,000 permit holders... and counting!
In late 2019 the number of refrigeration and air conditioning (RAC) industry permit holders reached 100,000, covering individuals and businesses in the automotive and stationary RAC sectors in Australia.
The RAC industry permit scheme has never been as strong. Michael Bennett, Chairperson of the Australian Refrigeration Council (ARC), said, "it's the hard work of industry, and the vital role RAC plays in the modern world, that has paved the way for this growth".
"The RAC industry is vital to modern life. Without it, surgery can't be performed, and supermarkets and laboratories won't function properly. Our industry also leads the way in environmental stewardship, with access to cutting-edge technologies. An ARC permit is underpinned by a sense of belonging to something bigger than the industry, providing a connection, meaning and identity," Mr Bennett said.
Technicians with the appropriate training and permits help Australia's environment by limiting and preventing emissions of ozone depleting substances and synthetic greenhouse gases to the atmosphere.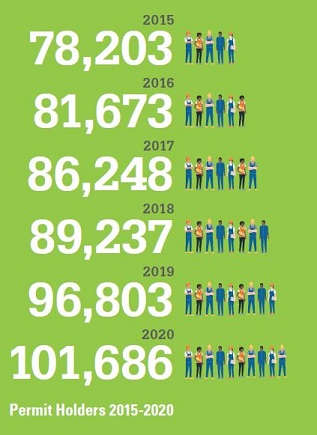 Back to newsletter